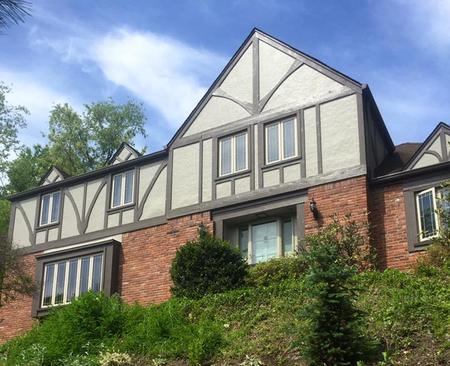 1. Extends siding lifetime

Painting can help to not only keep siding looking fresh, but also extend its life and keep money in your pocket.



2. Prevents termite damage



Painting and staining seals off exposed areas that are prone to damage from termites and other wood-eating pests.



3. Protects your home from harsh winters



We all know the effects extreme temperatures, salt and ice can have on us, so just think about what your house goes through! A fresh protective coating adds a barrier between your residence and Old Man Winter




4. Increases curb appeal


If you're putting your house up for sale, a freshly painted exterior makes a world of difference. Even if you aren't planning to sell your house, giving the exterior a refresh can boost the charm of your neighborhood.



5. Maintains structural integrity


Mold and mildew can break down the structural integrity of your home's wood surfaces.



Unprotected wood is much more susceptible to water damage. If your wood surfaces go unprotected, they can absorb water from rain and dew and begin to soften, swell and decay, thus leading to replacement of boards or even entire decks or siding.





6. Saves you from splinters


In extreme cases, you may be able to save your toes from splinters and even add a year or two to the life of your wood deck or patio with products that are meant to permanently seal and resurface wood surfaces.